Alright! Day 183493452987508934820 of social distancing and I am ready to bring to you Pandemica #4! We finally get to find out why crazy De is carrying around a baby everywhere!
We left off at the lab full of children and babies. Now Chick and De are finding out why they have a lab full of children. Some of the kids are infected some of them are getting immunity shots and one has every single disease that has been unleashed, but she is healthy and alive. However, if she gets let out she can obviously infect everyone with everything she has, so there's that.
The lab guy won't let Chick and De take her because she could destroy the world, but De wants to take her because she thinks the baby holds the cure inside. Chick is like hell, no. Leave her we'll find another way without committing suicide ourselves. I mean, I think I see what's going to happen here, considering they spoiled it in the last issue, that De takes the baby and Chick threatens to shoot her. Don't remember that? Read the Recap.
K then we get a flashback of De trying to save another baby in the Congo while on a mission and that baby died so now she has to save this baby which they call "lucky bunny" which in the comic they say is a stupid name, but I think it's fucking adorable. If I was there would have named her Dolores, tho. BUT THAT'S JUST ME.
Back to the present, the lab man reveals that the baby has a perfect mix of all the races in her DNA and that's probably why she is surviving, and the white people behind the ARK don't like that because she's like perfect because she's all people, and these white people only like other white people. Which is boring because most white people are lame…well, minus this white person.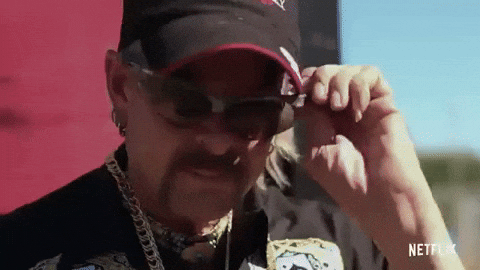 Chick and De start arguing over whether or not they're going to take the kid with them or not, meanwhile lab man dials his phone with his hands tied behind his back and his Evil Lady boss overhears their whole argument, so now she knows that they're taking lucky bunny and she gotta stop 'em.
Moses' lab has just been attacked by Loverboy they killed a doctor, Raj in cold blood and Loverboy then threatened the lives and families of the remaining scientists. Moses wants to give up, some want to call the police, others want to keep fighting. They've all been affected personally by the virus. It's all v emotional. They all stop crying and fighting long enough to see military peeps on TV just shooting at all those virus mutants.
Loverboy has exited the building and calls the Ark lady, does she have a name? I don't remember it if she does but she's the daughter of the billionaire and she doesn't care when Loverboy walks around without a shirt on. Anyways, he calls her and their conversation goes like this…
Evil lady – Um, we're getting backlash from the white house because our bloodhound counter agent isn't working, white people are just turning into mutants.
Loverboy – Cool.
Evil Lady – Not really, we might have to lay low for a while and burn everything we've done to the ground. Your friends Chick and De are taking Lucky Bunny.
Loveryboy – I'll go get 'em!
EL – Nah, let's save that fight for the penultimate issue, just kill that jew.
LB – YAY!!
DENESSA AND CHICK SCENE
They're suiting up in biohazard suits to take the baby out of the tube. Chick cries a bunch and points his gun at De too many times. Meanwhile, Evil Lady has sent SWAT after them so they got that to deal with.
MOSES SCENE
Moses orders his scientists to grab every hard-drive they can and go the safe houses that he has set up for them. He stops Dr. Esteban and tells him to head to a Jersey lighthouse instead of his original safe house location because he's special I guess? Moses has passed on plans to him and names of people that he trusts, the second he is done explaining, the UPS murderers come back and start shooting up the place and Moses straight up covers for Esteban like a mo'fuckin G.
Meanwhile, Chick decides to rat on De'nessa by calling Moses and telling on her for stealing the baby. Chick gets his comeuppance and De puts a gun to his head this time. Their love is  V dysfunctional.
Chick and De split up because De wants to keep the baby, as that old story goes.
De decides that she is going to the safe house at the lighthouse where Esteban is going, unfortunately she has no idea where that is. BUT SHE IS SURE SHE WILL FIND IT. I am so bad at directions I can't imagine getting into a car with NO directions and magically landing where I need to be, but I'm also not a bad-ass military spy like De, so I'm sure she will find it. Otherwise this comic would not be very good. Imagine she just drives around in circles like, not even heading to the water where a lighthouse would be?
The SWAT catches up to DE but she manages to outrun them. She heads to Moses' lab instead of the lighthouse, the one that was just destroyed by the UPS drivers.
I think Esteban died tho, because she finds his paper with the coordinates to the lighthouse soo….
SO now her and the hazmat baby can ride off into the polluted, virally infected air and find their lighthouse. Which is in Jersey. They're on A PAHHKKWAAAYYY.