Okay, let's be real. I've never been on top of new releases anyway, but it's especially hard to be on top of them when comic book shops are closed down and the only publisher still coming out with new issues is DC. This is fine though, take this time in qurantine to read all of the comic books you've always wanted to. Like Saga, if you haven't read Saga yet, you are in for a real treatymctreaterson.
Or maybe you're like me, and you haven't read the New Thunderbolts. WELL IN THAT CASE THIS IS OUR TIME! And if you don't feel like investing your $2.99 into a new comic book that you don't know is good yet, allow me to recap the issue for free so you can decide for yourself! Wow, I'm really doing a service to everyone affected by COVID-19.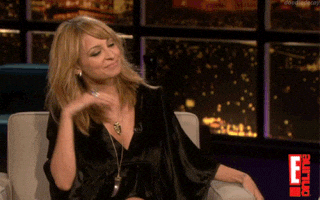 So, like, I remember when the New Avengers formed and it was at a prison of all places and they formed because just a bunch of heroes were in one place and took down some baddies together and they were like, hey, we should do this again, sometime?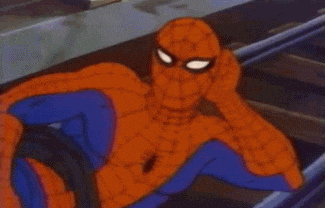 That didn't happen here. Instead it started with Mach IV previously, the Beetle, saying he was going to do something and then he proceeded to not do anything for MONTHS.
RELATABLE AF.
But, he finally decides to do some shit like stopping Songbird on her college campus and asking her to join and there's a lot of talk. When she gets there she gets pissed off that Blizzard is on the team because Songbird apparently hates him? Maybe she's a big Iron Man fan. IDK.
She gets so excited to see Erik aka Atlas. But he's not on the "team-team" because he doesn't have Pym particles, but Atlas AKA Erik Josten is still there for team spirit and also to be around his OTP – Songbird and Mach IV.
Right away they get a 911 call which is great because THEY HAVE TALKED SOO MUCH AND ABOUT NOTHING!
WE GET IT SONGBIRD AND MACH IV FUCKED.
They get downtown in a Jet which is immediately destroyed. I don't know why I capitalized the "J" in jet but I'm leaving it. Anyways, they're fighting underwater creature people who want everyone who breathes air to die, but lyke, what are YOU breathing then, hoe? YOU ON THE SURFACE NOW GREEN MAN!
So,yeah they're kinda getting overpowered because there are a lot of sea creatures luckily Captain Marvel (dude not girl) shows up to save the mutha fuckin day.
Some people are very happy about it (Songbird) some people (ATLAS) believe that Captain Marvel's show of heroics may endanger the rocky bond of his OTP!!
So, after Atlas beats Captain Marvel into a bloody mass he decides to throw his bloody corpse into the sea. Mach IV calls him up and asks if Atlas and Marv need help because he's far away and didn't see Atlas beat the snot out of Captain Marvel. SO!
Atlas is all, "nah we're totes fine. Marv went and flew away! Crazy right? Also, we did NOT lose the villian we were carrying. She DID NOT jump into the sea from whence she came. So DO NOT WORRY ABOUT THAT AND CERTAINLY DON'T PREPARE FOR IT, OKAY, HEHEH. Bai."
After that lie, Atlas becomes normal sized and puts some ripped fabric around his waist because his dick shrunk and he doesn't want anyone to see. BUT SOMEONE DOES SEE.
Back at the homebase Atlas makes up a new and better lie about the events that unfolded. He says that the villian he let go actually dragged Captain Marvel into the water! TWO BIRDS ONE STONE.
Songbird is all "But, like, why wouldn't you call us? He obviously needed help and you told no one. He was hot and if he is dead I'm going to go insane."
So Atlas is all "He's underwater, he'll be fine the guy lives in space!"
Everyone: Yeah, the guy who just saved the world got sucked into the ocean by a villain, stop worrying, Songbird. It all sounds very sincere.
MACH IV: Yeah, so I need to get a new jet so I'm going to go talk to our financial backer.
Everyone: Thanks Machy! Billionaires are all very good people with only the best intentions! I'm sure nothing out of the ordinary will happen at your meeting!
So, I think we know where this is about to go.
The financial backer turns out to be none other than Baron Strucker, a super villain, "former" nazi (do you ever stop being a nazi?), and a leader of hydra! WHAT A RESUME! Under special skills he has listed: Owns the Body and Soul of Abner Jenkins AKA Mach IV.
Wow, just wow. Give that man a raise.
THE END.
I am going to give this New Thunderbolts run a go, who's with me?? LET ME KNOW IN THE COMMENTS!